Following your initial skin consultation, we will provide you with your unique prescription to guide you to optimum skin health. Our 3 phase approach, combines the use of homecare alongside professional treatments prescribed specifically to address your skin concerns. Our treatments deliver optimum ingredients to the intended cells within the skin without the need for machinery or intrusive painful procedures, in a safer, more controlled way. This is a prescription only brand and best results come from combined use of professional treatments and home care products.
We do not list our skin treatments here as everyone's skin is unique. When you book your skin consultation, you will be provided with a treatment plan to guide you to achieving optimum skin health with amazing results!
We offer a range anti-ageing skin peel treatments which allow for complete customisation with the inclusion of Nimue Superfluids. We can also treat a variety of skin concerns including, acne, acne scarring, pigmentation, sensitive skin, rosacea and milia. For more information, we advise you to book a free skin consultation.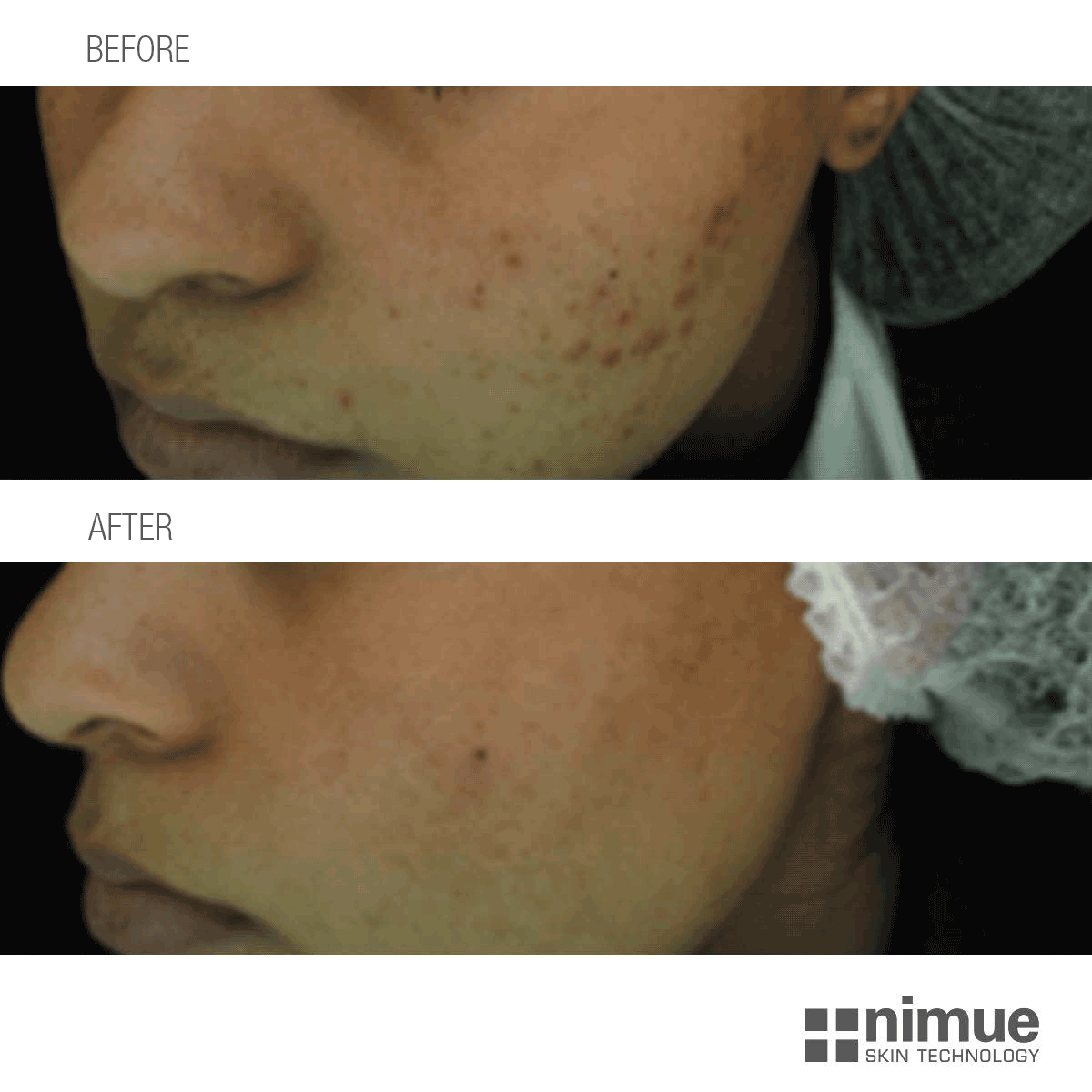 /